Sightseeing & Cruise in the Po Delta and fishing traditions
Program Tour 2 Days 1 Night
1st day In the morning Your excursion will start with reaching the Goro Harbour for the boat trip. The natural itinerary will let you know, thanks to the assistance of a specialised guide, the secrets of the River Po and the surrounding water valleys. Bird watching is possible during the cruise with motorboat with other customers of the company motorboat. At the end of the trip you will reach the River's mouth in the Sacca di Goro, a typical fish-man village famous for being an important mussels and clams fishpond , where you might meet the fisher and see them at work. The return is after two hours to the Goro Harbour. Stop lunch. In the afternoon free visit of Comacchio, the old lagoon city. The town is, in a certain sense, the true capital of the Regional Park of the Po Delta. Have a stroll along the streets of the criss-crossed by canals centre! You will walk on seventeenth century bridges, among that the most famous is the Trepponti one, built on five arches at the confluence of three canals. It is possible to stop in the town centre to buy some local delicacy and fancy goods in the specialised in traditional produce shops. Later transfer to the hotel for accommodation and dinner.
2 nd Day Following the discovering of Comacchio , in the morning guided tour by the local traditions you cannot miss the suggestive visit of the Old Factory of Marinated Fish, the place where in the past the fish was pickled. Today it has been restored to bring back the fascinating atmosphere of the past and there it's still possible to assist to the famous eel marinating. Eels are a very interesting kind of fish, because their life is absolutely peculiar. Traditionally marinated with vinegar to conserve them. Following transfer in the area of " Museo delle Valli a living museum, in a timeless dimension, for their flora, the fauna, the rises, for the particular fishing houses (the "casoni"). You can admire and know the original naturalistic landscape of Comacchio Valleys. It is possible to have long tooled up ways or sightseeing by rental bike service. At the end of the tour transfer to a country house for stop lunch. Departure of guests or in addiction following guided tour in Pomposa Abbey.
Quotation per Person on Demand
The quotation includes:01 overnight in 4 stars hotel in Comacchio with dinner beverages included; excursion by motorboat 1 st day, guided half day tour in Comacchio and Museo Valli.
The quotation not includes: Transfers, entrances in Museums as in program, extras.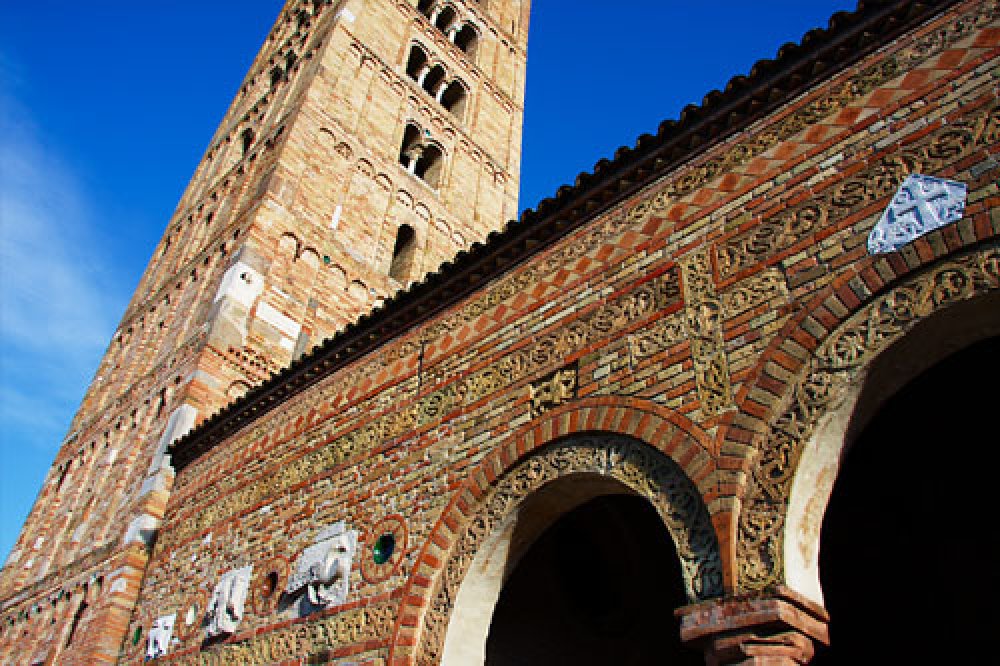 Contact
For information on travel and deals in Italy, planning itineraries and tours for travel agents, tour packages for individuals, driven services in the city of art groups, fill out the contact form:
​