Il Poggio Vinegard In Parma Land

The Poggio estate is located among the hills around the city of Parma; in this area the streams of water leave the Apennines and flow through the high plain. This area is known as the beating heart of Parma's Food Valley, well-known for food and wines. The clayey and chalky land, and the particular and
fortunate position at 380 meters above sea level, allows the production of Barbera, Bonarda, and Malvasia di Candia since 1950. In the 80's, after a soil analysis study run by University of Pavia, the vineyards have been re-planted to enhance the terroir vocation; was chosen to plant
even international varieties such as Merlot and cabernet Sauvignon suitable for the production of great body and enduring wines.
During the magical months of September and October, the gentle processing of the vineyard coupled with the careful thinning of the grape bunches and the respect for the nature, bestows a product particularly rich of scents with a perfect phenolic maturation and an ideal balance of the sugar-acidity
mixture.
Quotation on demand for tasting and sightseeing in the "Poggio Grapes"

Nearby the Vinegard Estate The Golf Salsomaggiore Terme, a special destination to live a magical experience of wellness, gastronomy, art, culture and a lot of golf. The course provides with the following equipments and facilities: driving range, pitching green, putting green, chipping green, golf carts, trucks rental service, pro shop, bar and restaurant with air-conditioned dehor, wide parking, lockers and clubhouse.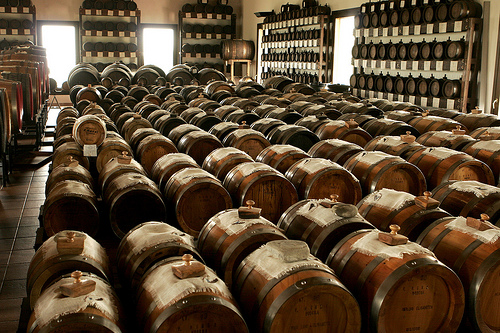 Contact
For information on travel and deals in Italy, planning itineraries and tours for travel agents, tour packages for individuals, driven services in the city of art groups, fill out the contact form:
​