Bologna and its Medieval Charm
Bologna is one of the most important Italian art cities and it's absolutely peculiar, because it preserves almost intact its very fascinating medieval atmosphere.
Daily Tour Program
The tour will start in the real heart of the city: the meeting with the guide is in Piazza Maggiore, the most central square where several important buildings overlook: firstly the Basilica of St.Petronio, a big church standing for one of the highest examples of the Italian Gothic architecture. Secondly there's the D'Accursio Palace, the city hall, where you could visit the ancient apartments of the Apostolic Delegates and different exhibitions i.e. the famous painter Morandi's Museum; then the Neptune Fountain, the 16th century work of the sculptor Giambologna, and finally the King Enzo's Palace, the ancient seat of the local magistracy, whose name comes from the son of Federico II, who was there imprisoned till his death.
Then the guide will show you round the whole centre through the narrow medieval streets of the city, whose peculiarity is no doubt their long line of arcades. They measure, totally considered, 50Km and walking under their vaults the visitor can go in search of the city monuments and of the traditional handcraft shops kept out of the rain or the direct light of the sun. During the tour certainly you will notice the great quantities of medieval towers rising unlooked-for round the corners. Not far away from Piazza Maggiore stand out distinctly the Garisenda and the Asinelli Towers, the real landmark of the city. They are among the oldest and the highest towers of Bologna and the tales say that they were built by two of the most important family of the city in competition to demonstrate their power.
Quotation per person in group € 50,00 – Quotation per Individual € 70,00
The quotation includes Full day guided service (6 hours), typical lunch at central restaurant
The quotation not includes Transfers Extra services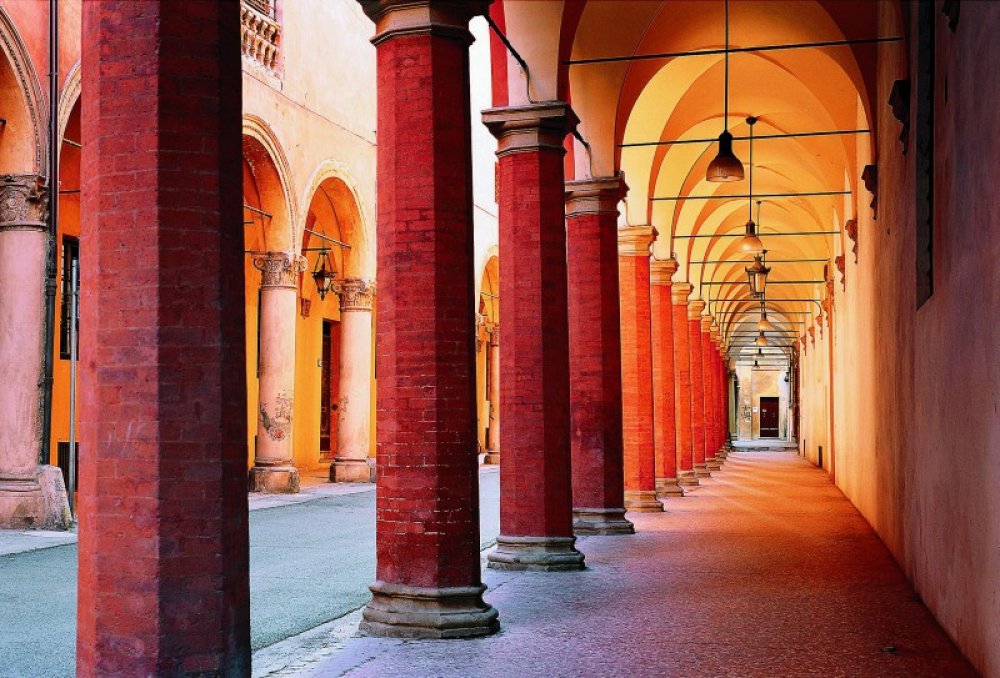 Contact
For information on travel and deals in Italy, planning itineraries and tours for travel agents, tour packages for individuals, driven services in the city of art groups, fill out the contact form:
​