Ferrara Discovering Medieval and Renaissance Town
Ferrara is unique town between Florence and Venice Throughout the Middle Ages and almost to the end of the 15th century, the northern boundary of the city ran along the current road System of Viale Cavour-Corso Giovecca. To the north of this boundary there were a number of buildings, even prestigious ones, some of which were owned by the Duke. In 1492 Ercole I commissioned Biagio Rossetti to include this vast area in the centre (thus doubling the surface area of the city) and the great architect and town-planner designed a plan which, due to its original and rational nature, made Ferrara the first modern city in Europe.In honour of the Duke who ordered its building this great district is known as Addizione Erculea.
Program of Daily City Tour
We propose to our guests a sightseeing tour around the town centre including a visit to the Este's Castle, the Cathedral, the Jewish Ghetto and the medieval core of the city. After this medieval sector we will join by walk the Renaissance town with the Palazzo Diamanti. Stop lunch with special typical dishes of Ferrara gastronomy a good melange between sweet and salt. In the afternoon adding an interior visit of two monuments and museums chosen among the followings: the Palazzo Schifanoia (with its amazing 15th century frescos), the Palazzina Marfisa d'Este (a residence built in the 16th century with frescoed ceilings), the Casa Romei (a magnificent house built in the 15th century.
Quotation per person in group € 46.00 Quotation for Individual € 76,00
The quotation includes Full day guided service (6 hours), typical lunch in restaurant
The quotation not includes Transfers and extra services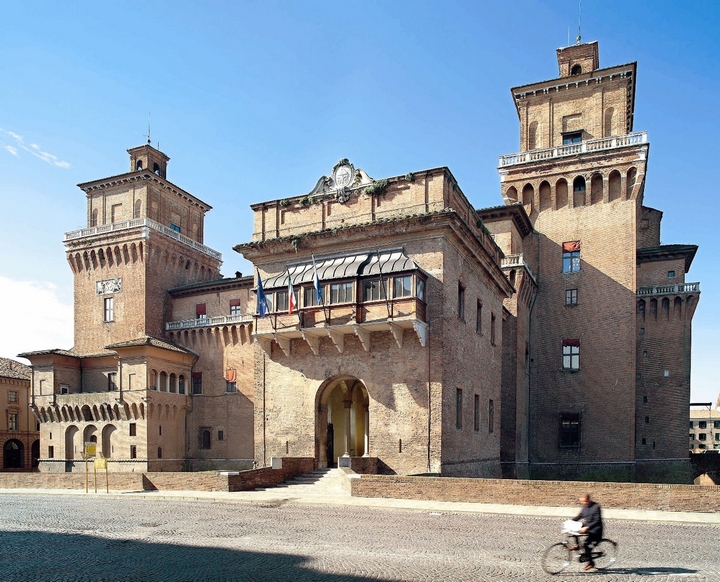 Contact
For information on travel and deals in Italy, planning itineraries and tours for travel agents, tour packages for individuals, driven services in the city of art groups, fill out the contact form:
​